Massage Therapy
Experience the therapeutic benefits of a relaxing yet therapeutic massage from Skin Solutions. Massage is perfect for reducing stress, improving circulation and relieving muscle pain. Massage when given on a regular basis, will help you maintain physical, mental and emotional well-being. We offer a full selection of massage therapy to fit your needs. Explore our services below and make an appointment today!
Our licensed therapists are professional and will keep your modesty in mind. You are welcome to undress to your comfort level.
Conversation can be distracting during the massage. Your therapist will follow your desire for quiet or conversation.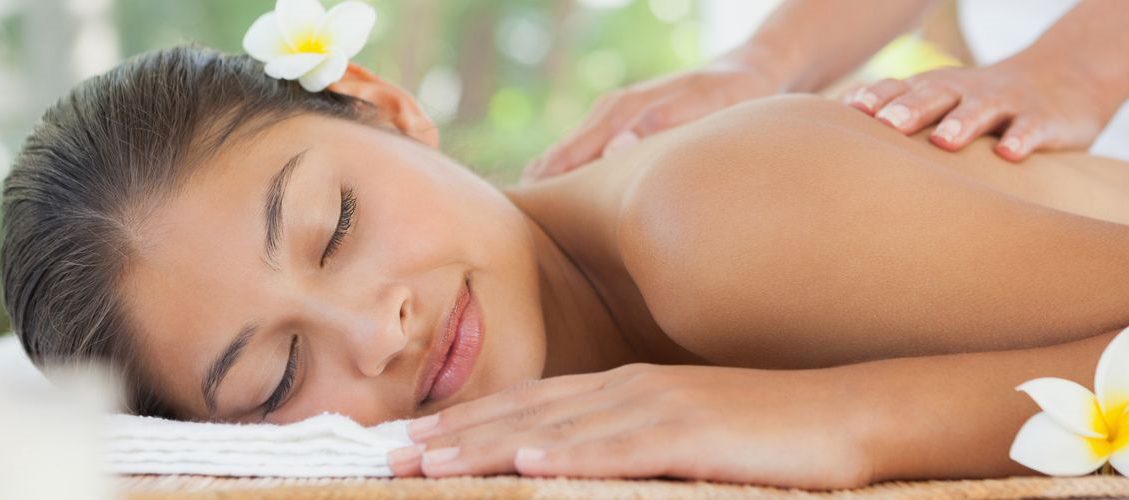 SKIN SOLUTIONS SIGNATURE MASSAGE
The Skin Solutions Signature Massage is a fusion massage treatment that melts away tension and muscle knots. Your massage therapist uses the perfect blend of the luxurious, fluid strokes of Swedish Massage and the therapeutic, firm pressure of a deep tissue massage to take relaxation to the max!
50 minutes $110
80 minutes $160
Total Bliss Massage
Treat yourself to the ultimate in pampering. This treatment begins with skin brushing and full body exfoliation followed by a full body massage using hot stones to release tension. A soothing scalp massage ends this blissful experience.
90 minutes $176
Couples Massage
Relax together with a couples massage in your very own beautifully appointed private spa room for you and another. It's the perfect spa escape for romantic couples, besties, mothers, daughters, and more. This treatment features two massage therapists who work on each person at the same time. They will customize each full-body massage based on your individual needs and focus areas. Massages for couples are ideal for a romantic date night out. And the perfect spa gift for birthdays, anniversaries, Valentine's Day, and for the twosome who has everything!
50 minutes $209
Swedish Massage
Soothing. Relaxing. Restorative. There are just a few of the wonderful words that can be used to describe this classic massage perfectly fitted to your exact needs. Swedish massage is a luxurious massage technique that melts the muscles and the mind. The best-known and most popular type of massage, Swedish massage therapy features long fluid strokes with varying levels of pressure to relax the entire body. Experience hands-down the best Swedish massage Nassau at Skin Solutions Day Spa!
30 minutes $65
50 minutes $90
80 minutes $135
BALANCING AROMATHRAPY MASSAGE
Combat jet-lag, stress, fatigue, or mental tension. Customized aromatherapy and specific massage re-balances and revitalizes.
30 minutes $75
60 minutes $110
80 minutes $165
Deep Tissue Massage
Sore, tired, and achy muscles beg for a massage that goes deeper than your typical rubdown. Our deep tissue massage is designed to relax deeper muscles and address stress held in the muscle tissue.
30 minutes $90
50 minutes $130
80 minutes $190
Hot Stone Massage
Melt away the cares of the day with our hot stone massage. Our massage therapist gently glides smooth stones over the body, providing warmth that soothes mind and muscles, increases circulation, improves tone and induces tranquility and serenity.
30 minutes $75
50 minutes $110
80 minutes $165
Maternity Massage
A nurturing experience for expectant mothers. Your therapist provides a full body massage, supporting the changes pregnancy brings to the mind and body, eliminating stress and easing physical discomforts. This treatment is recommended for 2nd or 3rd trimesters only. It is also recommended for post-natal treatment
50 minutes $110
All Massages Include:
Warm Heat Pack on Back
Aromatherapy (except Maternity Massage)
Hot Towel Treatment on Feet
Warm Neck Pillow
Body Treatments
Body Glow
Your skin will be fabulous and glowing after this exclusive treatment. Warm oil is dripped luxuriously all over the body before sugar glow scrub is applied. Your skin will be perfectly polished to perfection before drinking in the shea butter hydrator as it is applied with tranquil massage strokes to complete your escape.
50 mins $70
Note: Prices do not include tax.
Body Detox
Restore the body with medicinal mud, which allows the body to detoxify while being cocooned in a warm wrap of comfort. Let your thoughts float away while you have a soothing scalp massage. This will be followed by an intense hydrator that replenishes moisture and nourishes the skin.
90 minutes $165
Note: Prices do not include tax.