Chemical Peels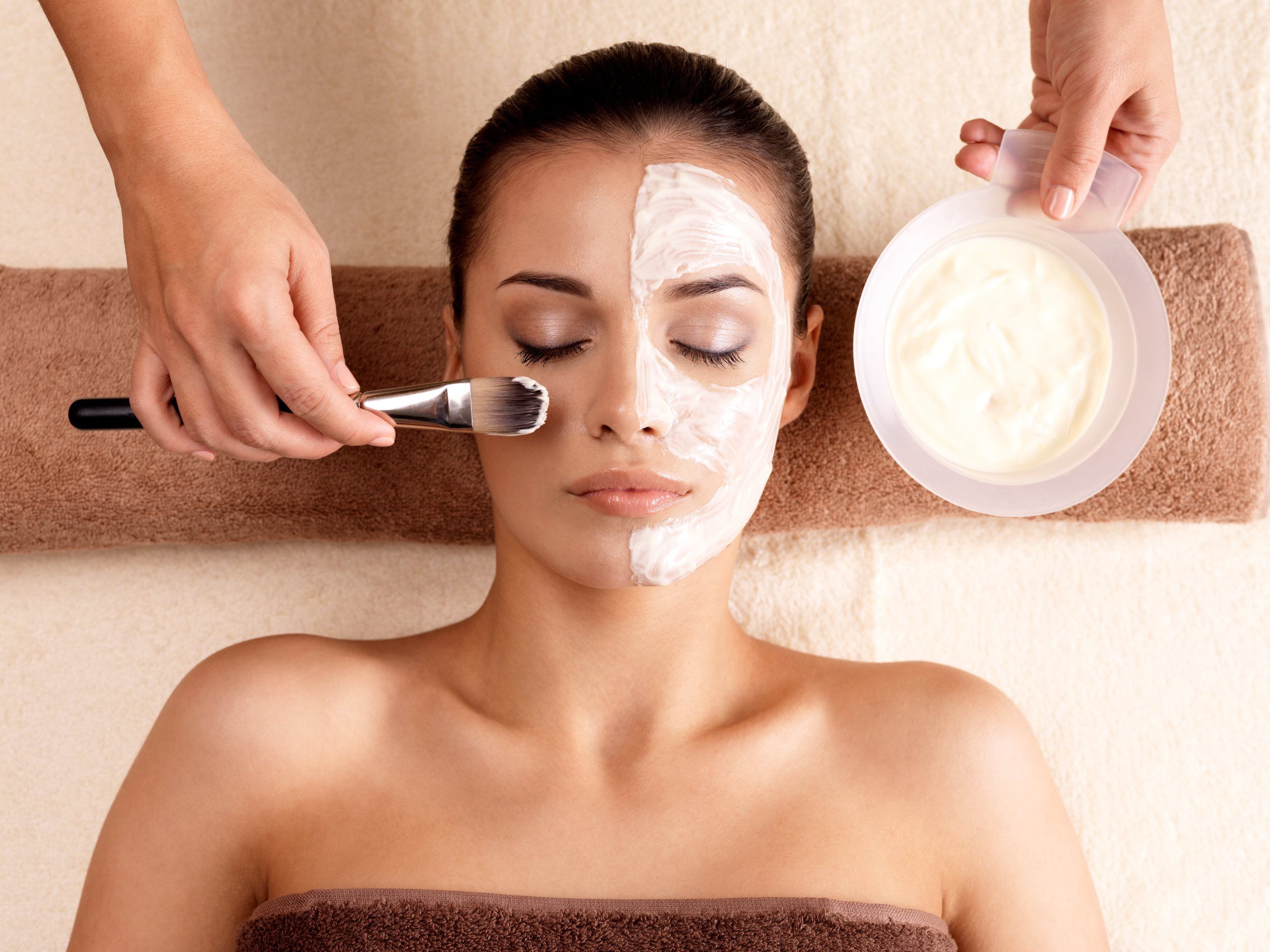 CHEMICAL PEELS
Peels are treatments that improve the texture and health of the skin by removing dead and damaged outer layers of skin. They can be a powerful way to remove facial blemishes, control acne, even out skin pigmentation, remove fine wrinkles, and leave you with glowing, healthy skin.
They have a transformative effect on your skin but need the right preparation. If you are interested in receiving a peel, please call to set up a complimentary skin analysis/consultation with one of our licensed skin care professionals prior to reserving a time for your peel. This analysis will ensure whether you are a candidate for the peel process.
Chemical Peels – Frequently Asked Questions
ADVANCED PEELS
Green Peel
Green Peel is a revolutionary skin treatment unlike any other treatment currently available. Utilizing the unique properties of bioactive compounds naturally produced by sea, this treatment produces results rivaled only by Accutane (for acne) and lasers, but without the downtime and potential side-effects. We are the only spa in The Bahamas to offer this cutting-edge technology.
Initial Session $130
Post Peel Facial (after 7 days) $100
Jessner's Peel
This highly specialized, progressive epidermal peel significantly reverses signs of aging and/or treats resistant, impacted acne. For a day or two after application, the face looks slightly sunburned and does not peel. After that however, the depth and intensity of this treatment requires about a week of down time as the skin flakes away to emerge totally renewed. During recovery, lines, wrinkles, scars, dullness, hyper-pigmentation, blackheads, whiteheads, and ingrown hairs all appear to peel off and away.
*May be performed as often as every 6 weeks until skin smoothing goals are reached
Initial Sesson $159
Post Peel Facial (after 10 days) $100
Clinical A+ Peel
This clinically proven treatment helps improve skin texture and firmness, reduce the signs of aging (lines, wrinkles) and reverse the signs of sun damage.
30 minutes $160
Post Peel Facial (after 10 days) $100