Chemical Peels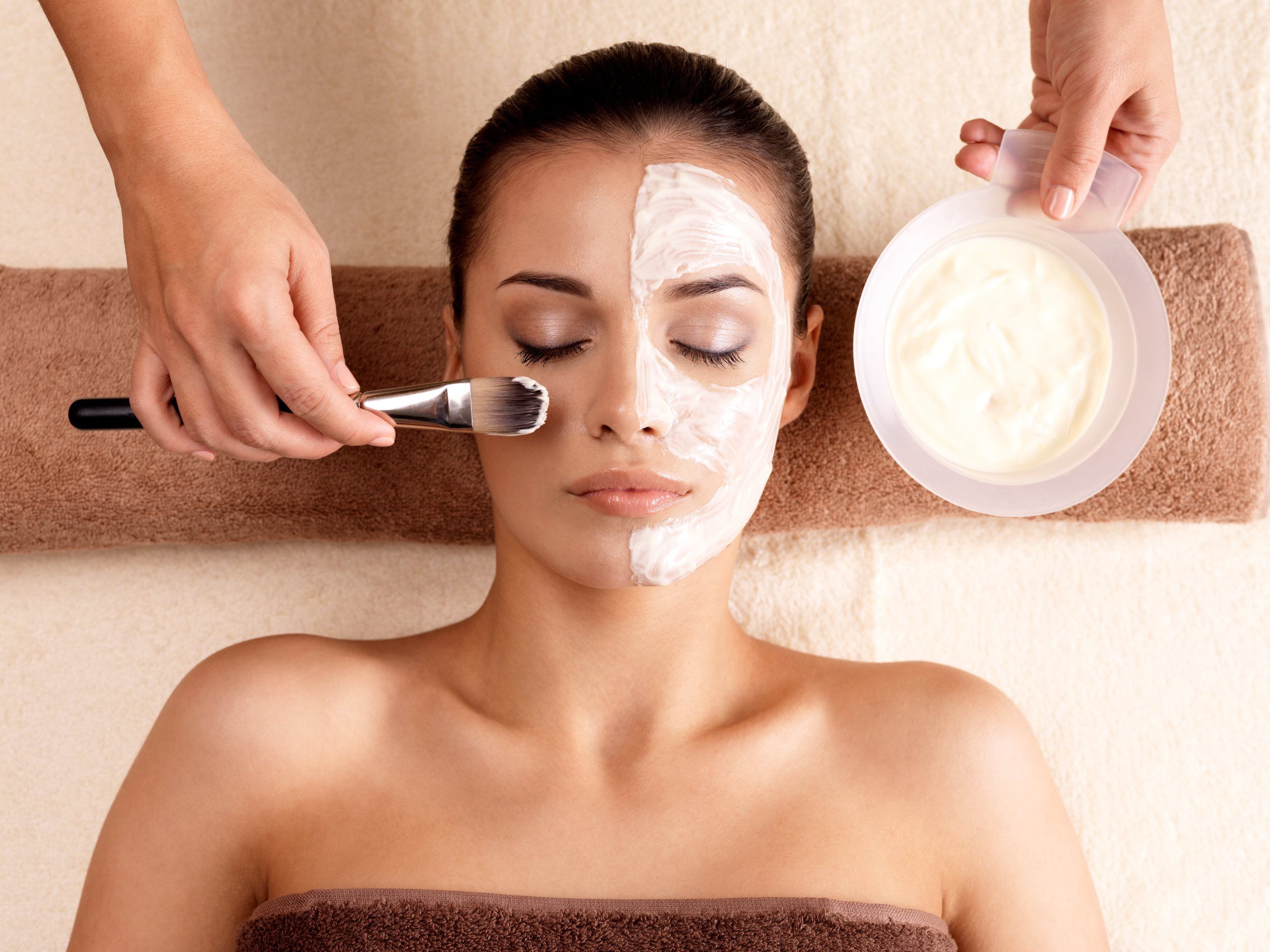 CHEMICAL PEELS
Chemical Peels are treatments that improve the texture and health of the skin by removing dead and damaged outer layers of skin. They can be a powerful way to remove facial blemishes, control acne, even out skin pigmentation, remove fine wrinkles, and leave you with glowing, healthy skin.
They have a transformative effect on your skin but need the right preparation. If you are interested in receiving a peel, please call to set up a complimentary skin analysis/consultation with one of our licensed skin care professionals prior to reserving a time for your peel. This analysis will ensure whether you are a candidate for the peel process.
Chemical Peels – Frequently Asked Questions
ADVANCED PEELS
Jessner's Peel
This highly specialized, progressive epidermal peel significantly reverses signs of aging and/or treats resistant, impacted acne. For a day or two after application, the face looks slightly sunburned and does not peel. After that however, the depth and intensity of this treatment requires about a week of down time as the skin flakes away to emerge totally renewed. During recovery, lines, wrinkles, scars, dullness, hyper-pigmentation, blackheads, whiteheads, and ingrown hairs all appear to peel off and away.
*May be performed as often as every 6 weeks until skin smoothing goals are reached
45 minutes $165
Post Peel Hydration Facial (10 days later) $115
Clinical TCA Peel
This clinically proven treatment helps improve skin texture and firmness, reduce the signs of aging (lines, wrinkles) and reverse the signs of sun damage.
30 minutes $165
Post Peel Hydration Facial (10 days later) $115
Downtime: Your skin will peel! Expect up to 5-7 days of social downtime after an Advanced Corrective Peel treatment.
Consultation Prior To Treatment: All guests must schedule a consultation (it's complimentary) with our team before receiving a peel at Skin Solutions.