Facials
FACIALS
A facial is a deep cleansing treatment applied to the face for healthy skin hygiene. Facials are designed to eliminate clogged pores, blackheads, and other impurities affecting the appearance of the skin. Facials can incorporate several different steps that can include the use of creams, masques, peels, steam, exfoliation, lotions, and massage. These treatments were once thought to be only for women, but today many men are getting facials on a regular basis as well.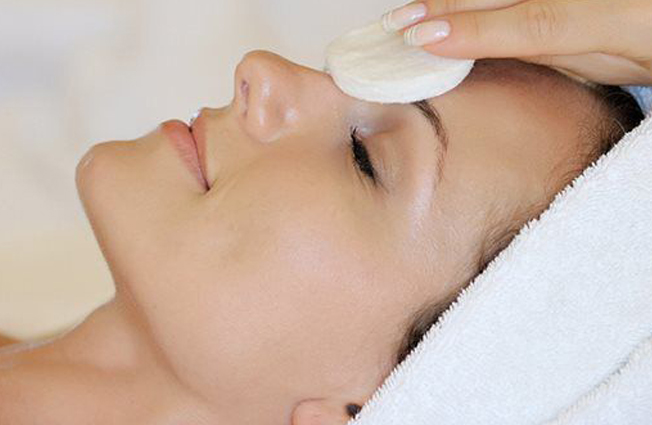 Facials – Frequently Asked Questions
A facial usually lasts about one hour.
We offer corrective treatments for all your skin care concerns. Our clinical aestheticians will evaluate your skin and design a treatment regimen best suited for your concern.
DEEP PORE FACIAL
All skin types, safe for pregnant women
Reveal your healthy glow with this highly effective yet gentle facial that offers a natural alternative to chemical peels. Skin texture will be visibly refined and complexion clear and hydrated.
60 minutes $90
Clarifying Anti-Acne Facial
Purifies the skin, eliminates excess oil and refines pores to clear and prevent blemishes. Soothing botanicals reduce redness and irritation. Ideal for acne, oily and acne prone skin types. Add Salicylic Peel for $30
60 minutes $105
Dermaplaning Facial
Dermaplaning is a simple, safe and painless procedure for exfoliating the epidermis and ridding the skin of fine vellus hair (peach fuzz) with the use of a sterile scalpel. Dermaplaning brightens complexion and allows for better absorption of products.
Recommended every 4 weeks.
90 minutes $139
BETA CLEAR FACIAL
Get twice the exfoliation with this anti-aging facial, designed to clear skin of acne and sun damage, like spots, wrinkles, and uneven texture. This facial is ideal for those with adult acne who are concerned with aging issues. It is not suitable for those who are allergic to aspirin.
75 minutes $139
VITAMIN C FACIAL
This ultra-hydrating, antioxidant-rich facial provides nutrition to repair aging skin, treat environmental damage and improve skin health. Ideal for all skin types including sensitive and rosacea.
Enhance this facial with Lactic, Glycolic or Salicylic Peel for $25
60 minutes $125
Lactic Brightening Facial
This treatment diminishes dark spots by utilizing the latest innovations in skin lightening and exfoliating technology. Skin tone is immediately improved, providing a glowing, radiant complexion.
75 minutes $134