Facials
FACIALS
A facial is a deep cleansing treatment applied to the face for healthy skin hygiene. Facials are designed to eliminate clogged pores, blackheads, and other impurities affecting the appearance of the skin. Facials can incorporate several different steps that can include the use of creams, masques, peels, steam, exfoliation, lotions, and massage. These treatments were once thought to be only for women, but today many men are getting facials on a regular basis as well.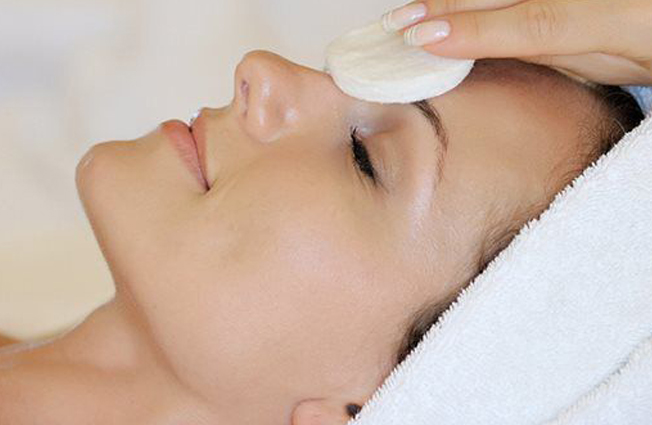 Facials – Frequently Asked Questions
A facial usually lasts about one hour.
We offer corrective treatments for all your skin care concerns. Our clinical aestheticians will evaluate your skin and design a treatment regimen best suited for your concern.
Skin Solutions Signature Facial
Customized by our expert estheticians for your specific skin type and needs, this treatment includes cleansing, exfoliation, extractions, toning, masque, and intense moisture.
50 minutes $75
Hydrating C Facial
This ultra-hydrating, antioxidant-rich facial provides nutrition to repair aging skin, treat environmental damage and improve skin health. Ideal for all skin types including sensitive and rosacea. Enhance your facial with Lactic, Glycolic or Salicylic Peel for $30
60 minutes $85
Ageless Facial
This highly effective anti-aging facial helps to treat and prevent fine lines, wrinkles and other signs of aging. Rejuvenates photo-damaged, pigmented, dull or tired skin. Results are immediate – luminescent and healthy-looking skin. Enhance your facial with Blueberry Peel, Lactic Peel or Glycolic Peel for $30
60 minutes $95
Clarifying Anti-Acne Facial
Purifies the skin, eliminates excess oil and refines pores to clear and prevent blemishes. Soothing botanicals reduce redness and irritation. Ideal for acne, oily and acne prone skin types. Add Salicylic Peel for $30
60 minutes $99
Deep Cleanse Facial
Extended facial for deeper cleansing and better results. Recommended for acne prone and congested skin types or those who just want some extra attention! Add Salicylic Peel for $30
90 minutes $125
Dermaplaning Facial
Dermaplaning is a simple, safe and painless procedure for exfoliating the epidermis and ridding the skin of fine vellus hair (peach fuzz) with the use of a sterile scalpel. Dermaplaning brightens complexion and allows for better absorption of products.
Recommended every 4 weeks.
90 minutes $125
Lactic Brightening Facial
This treatment diminishes dark spots by utilizing the latest innovations in skin lightening and exfoliating technology. Skin tone is immediately improved, providing a glowing, radiant complexion.
75 minutes $125
Nano Needling Facial
For all skin types except acne or ultra-sensitive
With the use of a Nano-needling pen, we create channels in the skin which trigger the skin's own repair system. Collagen and elastin are stimulated, and active ingredients penetrate better. This facial is for treating wrinkles, acne scars and can help repair hyper-pigmentation. Ask for more details about this amazing service.
Recommended in a series.
75 minutes $130
Add a TCA Peel $45